Volunteers Needed for Centre of Light!
May Satsang 2018 | Volume 46 #1 | New Era 75
Volunteers Needed for Clay Building of Centre of Light!
Join us this summer at Ecovillage Bhrugu Aranya in building the Centre of Light with clay, straw and wood chips. There will be opportunities to participate in natural building workshops and to experience this unique Homa Farm and Ecovillage in southern Poland, one of three Points of Light on the planet. Help manifest Shree's vision of the Centre of Light, environmental educational and healing centre for all.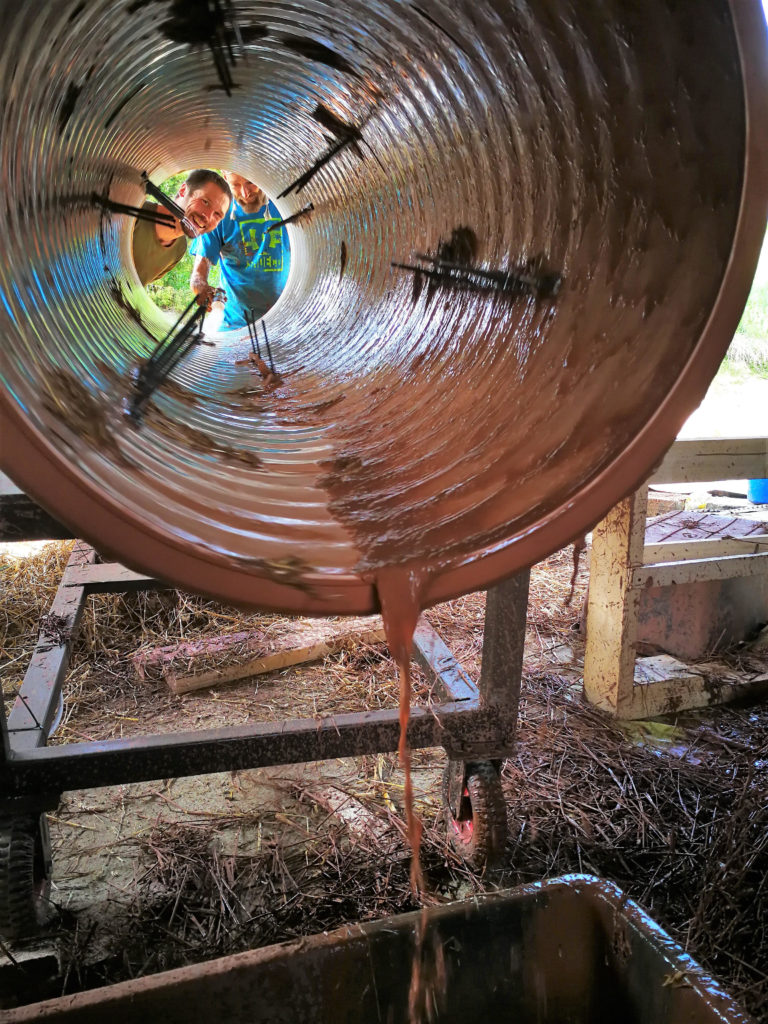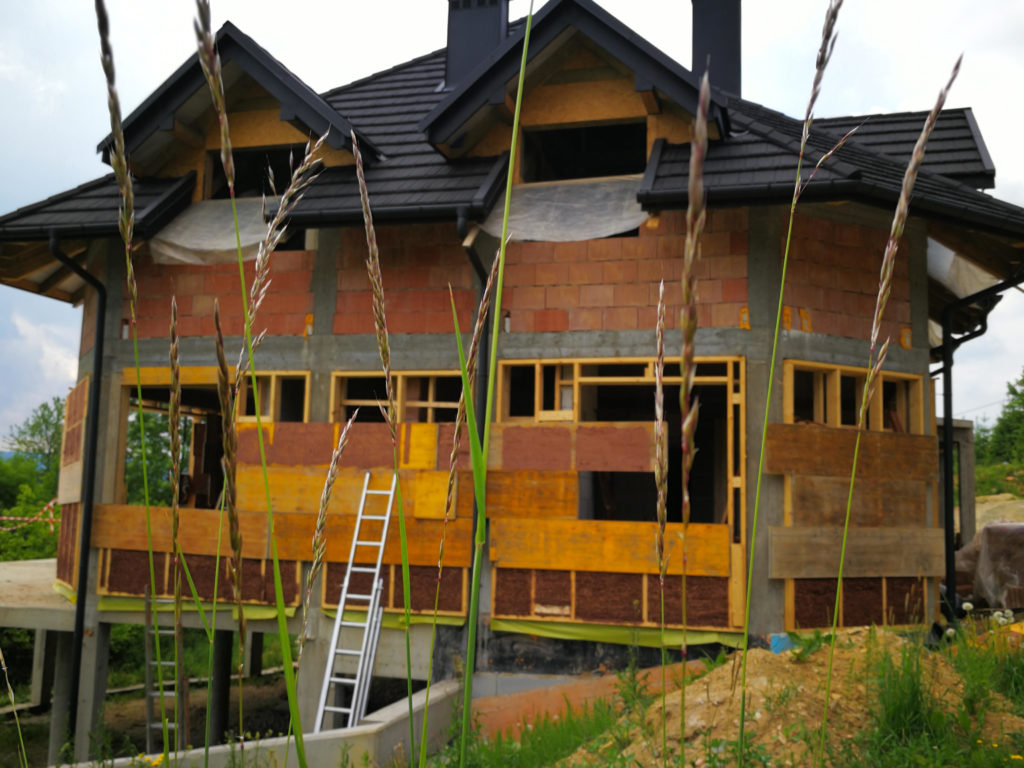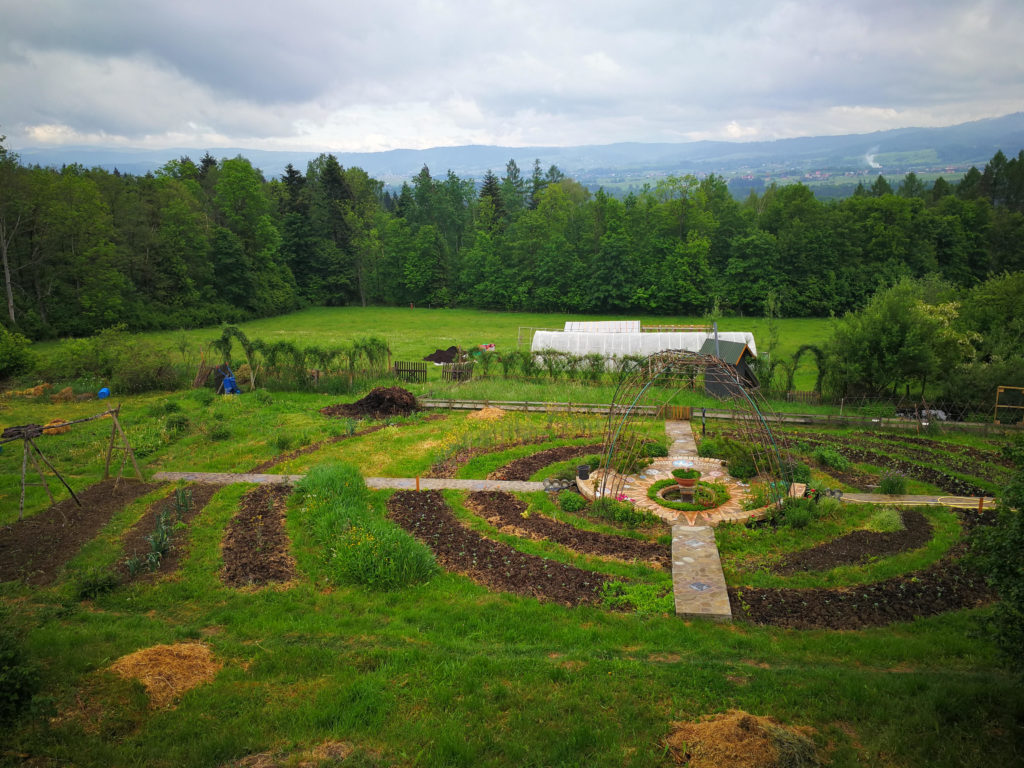 We would love to have volunteers from the global Agnihotra community working together on this project. It will be a wonderful time of inspiration, creativity, and unity. Accommodation and food will be provided. 
Two Special Remembrances in May
Ed.
May 17th marks the birthday of PARAMA SADGURU SHREE GAJANAN MAHARAJ (1918-1987)
of Akalkot, India, who resuscitated the ancient knowledge of Agnihotra and the Fivefold Path for modern times.
Parama Sadguru Shree Gajanan Maharaj
From I Wish I Had Known, by Fran Rosen-Sawyer (now Parvati Rosen-Bizberg):
"Shree is KALKI AVATAR. The word AVATAR means the descent of Divine Power on earth to fulfill an allotted task from Almighty Father. KALKA means pollution; hence, KALKI AVATAR means Divine Messenger for the destruction of pollution. SADGURU means PERFECT MASTER. PARAMA SADGURU means highest among the PERFECT MASTERS.
"Shree's lineage reflects a glorious spiritual heritage. His mother Sonamata was a great YOGINI. (YOGINI is the feminine term for YOGI.) Shree's father Shivananda Swami was a renowned NADA BRAHMA YOGI….Shree's grandfather Tatyaji Maharaj was a saint who possessed great intuitive knowledge of medicine and astrology….
"On Christmas day, December 25th, 1941 Shree's allotted task was revealed by the Will of Almighty Father…Shree was further informed that the time for unfolding was yet to be…. In 1944 Shree vowed, 'I will resuscitate the Vedas.'
"Parama Sadguru once said:
'Whatever Almighty has willed to be done through our instrument shall be done. Our
whole life is totally dedicated to Him. He who revealed to us our allotted task shall grant us
the necessary strength to fulfill it.
'It is not for us to advise people to follow any particular individual.
'If it is the will of the Almighty to convey to the world any message through us He will do so.
We are merely His slaves.
'We are not votaries of any religious denomination. Whether it is the Bible or the Koran or        the doctrines of Hindus we will convey the message with equal yearning.
'We have asked people not to call us GURU. Many have imposed Guruhood on us. Many           have experienced superhuman powers with us. Many have witnessed miracles. We are mere witness of, not the doers of these things.
'We surrendered totally to the Almighty and He started utilizing our body as His instrument.
Each one has to tread his path of Self-realization.'"
Parama Sadguru Shree Gajanan Maharaj left the mortal coil on December 6, 1987. In reference to the lineage after He left the Body, Shree stated that after Us, comes Vedas; after Us, comes the Fire. There is no lineage. The Fire is of utmost importance.
May 13th marks the birthday of Shree Vasant V. Paranjpe, who left the body on December 30,
2008, at Maheshwar, India.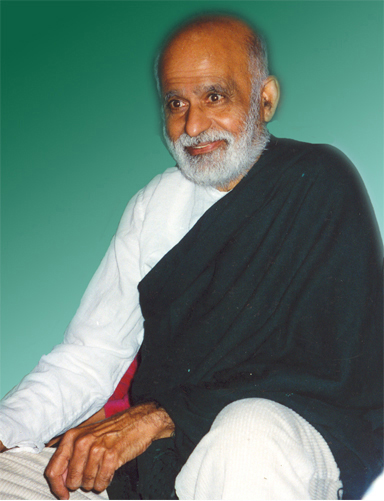 Words could never convey the impact of His life on countless people around the world to whom He carried the message of Agnihotra and Fivefold Path. In His mission, He circled the globe year after year, serving with unwavering devotion, utmost humility, astonishing energy and boundless love. He was instrumental in transforming the lives of people from all walks of life.
He so scrupulously avoided personal attention throughout His life of service, and never sought to collect followers. (For years, He declined to have His photo in this newsletter, which He Himself founded.) In total humility, He guided people to focus on the message of Yajnya, Daan, Tapa, Karma, Swadhyaya–not the messenger.
Following are some highlights from Shree Vasant's life of service:
In 1970, Parama Sadguru Shree Gajanan Maharaj of Akalkot, India, who resuscitated Agnihotra and the Fivefold Path of Vedas in modern times, commanded Shree Vasant:
"Our words which lead to BLISS, convey them to all the people."
Thus began Shree Vasant's thirty-eight years of travel and teaching, of Grace and total surrender to the Divine.
In 1972 He began teaching in the U.S. In 1973 He became the founder president of Fivefold Path, Inc., a nonprofit organization established in Madison, Virginia. In that same year, Shree Gajanan Maharaj commanded Shree Vasant to start this Satsang newsletter.
On September 22, 1973, Shree Vasant inaugurated the Parama Dham Fire Temple in Madison,
Virginia, the first Fire Temple in the world established under Shree Gajanan Maharaj's dispensation of ancient science of atmospheric purification for the New Age.
In 1974 Shree Vasant carried the message to Europe. Over the years, His mission also took Him to South America, Australia, Africa and Asia. He was instrumental in bringing Agnihotra and Fivefold Path to thousands of people all over the planet.
In today's world He pioneered the use of Homa Therapy in agriculture, psychotherapy, alternative medicine, self-development and healing the environment. Under His guidance, Homa farms and centers such as Ecovillage Bhrugu Aranya in Poland, Om Shree Dham farm in Australia, and Tapovan in India, came forth.
He is the author of Grace Alone, Light Towards Divine Path, Ten Commandments of Parama Sadguru and Homa Therapy, Our Last Chance. His books have been translated into many languages.
Over forty years ago, many of His talks and writings warned of the environmental degradation and deterioration that has come to pass in virtually all parts of the globe today, in the forms of atmospheric pollution, nuclear radiation hazards, water pollution, soil fatigue, noise pollution and more. But along with these warnings, He offered a solution that people all over the world could use to heal themselves and their environment–Agnihotra and Fivefold Path.
Glimpses of Shree Vasant's life can be found in Messenger of the Sacred Fire, the Extraordinary Life and Works of Shree Vasant Paranjpe by Parvati Rosen-Bizberg. In it, a number of people from various countries have shared their experiences with Shree Vasant and the spread of Agnihotra around the planet. But perhaps the greater story of His life is just beginning to unfold, as people the world over continue His mission.
In February, 2012, another important milestone was achieved: Homa Therapy Teachers' Certification training. The certification program is a means of accurately preserving and conveying the Vedic knowledge given by Parama Sadguru Shree Gajanan Maharaj and taught worldwide by Shree Vasant Paranjpe. Through the program, Homa Therapy teachers can be more thoroughly and consistently trained, so that a uniform message of the teachings of Homa Therapy goes out to the world. This also promotes unity among Homa Therapy teachers.
Homa Therapy Teachers' Certification courses have been given in Tapovan, India, and at Ecovillage Bhrugu Aranya, in Poland. Another course, to be held at the Resonance Point, Baltimore, Maryland, U.S.A., is being planned for this year.
Some years ago, Shree Vasant suggested that a Homa farm be established near the Maryland/Pennsylvania border. In the autumn of 2013, the Baltimore Homa Community realized that dream by purchasing and establishing Ancient Oaks, a 28-acre farm
northwest of Baltimore. The farm sells produce via a community supported agriculture (CSA) program. In 2016, Ancient Oaks began hosting groups of children from the inner city, allowing them to explore Nature, meet the farm animals, enjoy a vegetarian lunch featuring Homa-grown produce, participate in creative activities, and experience Homa.
In 2016, Agnihotra made its way to Harvard University, and was presented at a conference on "The Spirit of Sustainable Agriculture," by Dr. Appachanda Thimmaiah.
Another important goal was reached on March 25, 2018 at Tapovan Homa farm, where they
celebrated the completion of 17 years of continuous Om Tryambakam Homa.
A small group of dedicated people from various countries held Shree Vasant's vision of completing a series of seven Maha Somayags on the banks of the Narmada River in Maheshwar, Madhya Pradesh, India, for the healing of our planet. February 12th, 2017 marked the successful completion of the Aptoryam, the seventh and final Somayag in this series. This series of seven Somayags was performed strictly according to Vedas, and the purifying effect of each of these Somayags lasts for several decades. These events were attended by people from all over the world, who can attest to their powerful and transforming effects. (For more information, please visit somayag.org.)
Ecovillage Bhrugu Aranya, Poland, continues to progress in manifesting Shree Vasant's vision of the Centre of Light, an international environmental educational and healing center. The first three years of fundraising and construction built the framework and roof. At this time, volunteers from around the world are building the eco-friendly straw and clay walls. June through October are prime months for volunteering. It is truly a win/win experience, all volunteers have reported.
Step by step, Agnihotra moves toward a wider audience. More scientific research on Agnihotra has been, and is being, conducted.  Internet and social media allow us to disseminate information on Agnihotra more quickly than ever before. Following are some resources for Agnihotra, Homa Therapy and Fivefold Path information:
Homa Therapy International
Agnihotra and Homa Therapy Web Portal
www.homatherapy.org
This comprehensive site features articles on Agnihotra, Homa Therapy, Somayag, scientific validation, Homa communities, climate engineering, activations and cleansings, plus news and blogs from around the world. Links to websites of Homa centers in a number of
different countries are also featured. Sunrise/sunset timings for Agnihotra can be obtained here as well. The site also offers an extensive archive of back issues of Satsang.
Homa Organic Farming
Evergreen Revolution
www.homafarming.com
In addition to basic information on Homa Organic Farming, this site includes such topics as scientific validation, radioactivity, Resonance Points, applications, farmers' testimonies, the farmer's friends (cows, bees and earthworms), soil and water, and pests and diseases. It also highlights the Noah's Ark Project. This is a special system of Homa Organic Farming wherein
a group of farmers can work together using a Resonance Point on contiguous farms. The model can be useful for organic farmers or those who wish to go organic.
Homa Health
www.homahealth.com
This site gives articles on Homa Therapy, along with Agnihotra Ash medicines, healing testimonies, and an Agnihotra Timetable request form. A listing of many ailments and diseases is given, making it easy to locate information pertaining to a particular health issue.
Other related sites include:
http://www.agnihotra.org
http://www.agnihotra.com.au
http://www.homatherapypoland.org
http://www.fivefoldpathmission.org
http://www.homa1.com
http://www.homatherapie.de
http://www.homatherapy.nl
http://www.baltohomacommunity.org
http://www.homapsychotherapy.com
http://www.homa-hof-heiligenberg.de
It is impossible to truly sum up the spread of Agnihotra, Fivefold Path and Homa Therapy today. We may read about events and milestones on the aforementioned websites, but there is no way to chronicle the work that goes on quietly, behind the scenes, all over the world, or the great changes that take place within the hearts and minds of Agnihotris and Fivefold Path practitioners around the globe.
A precious heritage has been entrusted to all of us who have been taught Agnihotra, the Fivefold Path and Homa Therapy. We can honor this gift by striving to manifest these teachings more fully in our lives, and by sharing this knowledge with others.
Scientific Aspects of Agnihotra: Effect of Agnihotra Atmosphere and Agnihotra Ash on Plant Growth and Soil Health (part 7)
by Dr. Ulrich Berk
Germany
Note: The following scientific studies were based on Agnihotra performed using:
– a copper pyramid of exact size and shape
– the precise materials (pure dried cow dung, pure cow's ghee, less polished rice – and nothing else to be added)
– absolutely correct timings to the second (which will change from year to year and have to be calculated for each address)
– exact Agnihotra mantras
For some other type of fire procedure which does not follow all these disciplines, results will be different. 
In the last issue we discussed the effects of Agnihotra and Agnihotra Ash on the growth and disease resistance of plants – both under lab conditions and in a greenhouse.
But what are the effects in field conditions? The first systematic study on Homa Organic Farming was done in the Agricultural University in Palampur, Himachal Pradesh (a northern state in India, at the edge of the Himalaya mountains).
It is interesting how this research project started.
In 2006,  Karin Heschl and Bruce Johnson, both experts on Homa Organic Farming who live in India, gave presentations at a conference on organic farming.  After Karin's presentation, in which she mentioned considerable increase in the yield of mangoes in Homa Therapy atmosphere, one participant of the conference, Dr. D.S. Rathore, at that time Vice-Chancellor of the Palampur Agricultural University,  expressed his protest afterwards– saying that it is just impossible that burning cow dung and ghee and uttering some simple mantras could bring about such effects.
Another senior agricultural scientist, Dr. R.K. Pathak, saw this and talked to Dr. Rathore – saying that it is unscientific to just claim the Homa method cannot work. A scientific approach would be to set up an experiment and show that the method does not work.
Dr. Rathore agreed, so they were setting up a small Homa Organic Farm on the land of the university. In 2007 Reiner Sczypior, a Homa volunteer from Austria who then stayed in India, set up the resonance system. On that farm, for several years a lot of research was conducted. Soon it became clear that the original aim – showing that Homa methods do not work – could not be achieved. On the contrary, they got many good results.
They studied the effect of organic nutrients, including Agnihotra Ash, on crop productivity and soil health.
Medicinal plants such as lemongrass, wild marigold, and aloe vera were chosen.
With lemongrass, there was a significant increase in the yield attributes, viz. plant height, number of leaves and plant spread, and ultimately the yield of lemongrass increased with the addition of organics over the control.
Highest biological yield (7833 kg per hectare) was obtained in the treatment with organic manure + Agnihotra Ash + sowing according to the moon calendar,  while lowest yield (2833 kg per hectare) was obtained in control + not following the moon calendar. Second best treatment was that using organic manure + Agnihotra Ash, but not following the moon calendar.
Also the oil content was best in treatments with Agnihotra Ash – up to seven times higher than control!
Similar results were found with wild marigold and with aloe vera. The authors sum up their findings as follows:
"To sum up, it has been clearly demonstrated in this experiment that in lemongrass, wild marigold and aloe vera, Agnihotra Ash was significantly superior to other organic treatments."
The second part of their research was about soil health, a very important factor also for future production (and declining soil health is a big problem worldwide because of conventional farming).
Following are the results they got regarding soil health:
Homa environment inhibited growth of harmful bacteria like Fusarium solani, F.oxysporum, Rhizoctonia solani, Sclerotinia sclerotiorum, Sclerotium rolfsii, Phoma medicaginis and Alternaria brassicae;
Maximum inhibition ranged (29-42%) recorded in Agnihotra hut followed by Tryambakam hut (8-32).
Homa environment had adverse impact on appearance and population build up of pests such as tomato fruit and shoot borer and semi loper;
Homa ash possessed deterrent capabilities for management of these insects as compared to untreated tomato plants.
Applications of ash dust in soil at transplanting & further supplementation as drench at regular 15 days interval was effective in management of these insects.
Effects of Agnihotra Ash on the growth of soil borne pathogens and bio agents indicated that all organisms were inhibited by Agnihotra Ash;
Aerial micro flora count showed interesting observations:
Bacterial counts in room where Agnihotra was performed were reduced significantly.
In room with only fire did not show any significant change in microbial (bacterial, fungal, and actinomycetes) counts! This shows that control of harmful bacteria is actually the effect of Agnihotra performed properly – just having a fire does not have these effects.
In total of 70 beneficial bacterial isolates, 18 isolates selected as phosphate solubilizers.
18 showed IAA production in range of 0.4-15.6 μg/ mL
(IAA – Indole Acetic Acid – production is a major property of rhizosphere bacteria that stimulate and facilitate plant growth.)
7 isolates showed siderophore production in range of 3-14 activity diameters. (Siderophores make iron available to plants.)
12 bacterial isolates showed Ammonia production.
Isolates isolated during and after the Agnihotra were found to show a variety of PGPR traits. (PGPR: Plant Growth Promoting Rhizobacteria.)
These appear attractive towards development of microbial inoculants and enrichment of various organic manures.
These results made it to the front page of the journal Indian Express, "Bhasma".
From the Orion Transmissions
received by Parvati Rosen-Bizberg
Wysoka, Poland
January 29, 2018 On Creating Enclaves
Yes, yes. Winds of change change rapidly. Do not become disheartened by news designed to shock and create fear in all who read it. Do not allow your spirits to be dampened or the Light within you to be adversely affected by the darkness outside you.
Create enclaves where those whose spirits seek the Light can come together, break bread together, rejoice and pray together. Kindle your fires within, as well as the healing fires you perform.
By the way, the fires which you perform at sunrise and sunset are resetting energy cycles and creating healing cycles, as well as protective cycles which serve to balance and rejuvenate body, mind, soul and atmosphere. Yes.
February 4, 2018 On Mighty Gifts of Healing
Yes, yes. The healing energies, which are emitted by Agnihotra performed at precise timings of sunrise and sunset, heal the Earth from the ground up. Do you realize what a great visionary tool you have in your hands for the future of humankind?
The energetic properties of the resultant ash (from Agnihotra), when kept in the constant cleansing atmosphere of Agnihotra, will only increase in potency and ability to heal. Adding such a miraculous substance, Agnihotra Ash, to already established modalities for healing will serve to amplify or magnify the effects.  This is true in gardening, as well as alternative medicine.
Look more seriously into preparing Agnihotra Ash creams and ointments to be distributed for donations only and free to those who cannot afford to give donation.
The offer of pure Agnihotra Ash itself, packaged in small bags or jars, is also good idea for these times.
Dear ones, focus on the mighty gift you have, the tools for healing you have been given, the words your Master has graced you with, the wisdom for precisely these times.
These are the times as foretold in Bible, in all ancient scripts and spoken word and symbols passed down from generation to generation over course of time.
Strengthen yourselves with Mantra, meditation, in silence and in song.
Walk lightly upon this Earth.
This, dear ones, is your time to shine.
One Light.
One Love.
One world.
We are in gratitude and awe at the brilliance of ones who walk in Peace.
We are,
ORION.
March 16, 2018 On No Fear, No Anxiety
Yes, yes. Do not be deterred by outside forces which create chaos in the world.
Find solace within.
You shall speak out with love in the face of hatred.
Stand for justice in the face of inequality and the dissolution of human rights.
You shall speak truth in the face of falsehoods and rhetoric designed to make you mute with fear.
Listen. Listen to the quiet.
Listen to and follow your heart.
Do not abandon hope in favour of defeat, in favour of pessimism or worse, apathy.
There is great strength in the numbers of souls awakening who shall reach the critical mass and turn the tide once again, as you forge your way into the Light.
There are realms of which you can only imagine, but cannot fathom the depth nor the power that can come in your planet's hours of need.
There are those amongst you who will be the visionaries, armed with inner sight and clarity of higher states of awareness. They will go forth into those realms where the sacred meets the material, and return with the wisdom required to navigate through these perilous times.
Fear nothing. Fear is humanity's greatest enemy. All exists as above, so below.
Be aware there is more than meets the eye and all that is sacred can only be seen by the pure at heart.
No fear.
No anxiety.
Walk in absolute strength, wisdom, courage and determination
into LIGHT, always into Light.
We are, as always, by your side.
That which is invisible is visible.
We are at your service.
We are,
ORION.
For further information:
www.oriontransmissions.com
Healing with Homa Therapy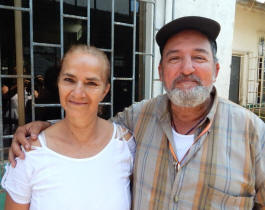 Dr. Luis Carriel
Medical Technologist and Naturopath
Homa Center "La Zenaida"
Vinces, Ecuador, South America
At the Homa Center 'La Zenaida', we are now in the 12th year of practicing and teaching the Homa Therapy basic fires.
Four months ago, I had a patient who had had open heart surgery 17 years ago. This patient suffered from fibrillation, a kind of tachycardia that caused the coagulation factors to increase.
The cardiologist prescribed for him a blood thinner, which he had to take one tablet a day for the rest of his life.
After two months of participating in Agnihotra and consuming its ash daily, the fibrillation disappeared and the doctor reduced the dose by half.
Today, this patient, who used to have dark circles around his eyes and who could not sleep because of the tachycardia, spent Christmas and New Year happily with the family.
He comes every three days to the Homa Center to participate in Homa Therapy.
He now takes the medication only sporadically.
Another patient, my neighbor, had a problem with the heart valve. She was to undergo open heart surgery. Her relatives had made arrangements with the group of ladies of the consular to do the surgery. She was also cured with Homa Therapy, without the need of an operation.
A 10-year-old girl with a heart murmur, recovered completely in two months.
Another patient, with tricuspid valve damage, regenerated and did not need an open heart surgery.
These are very beautiful and amazing experiences. Homa Therapy works excellently and every day I see more "MIRACLES".
Lourdes Mercy Cabello Castro
Vinces, Ecuador,
South America
I am 59 years old. I have suffered from arthritis for one year. My whole body
hurt and I could not move.
The doctors sent me anti-inflammatory medicines, but they did not help me.
I could not sleep even for a minute. The situation was horrible. My body was very swollen and I did not want to eat.
In this condition, I came to Dr. Carriel and with the Fires of Homa Therapy and taking its ash, my recovery began. I attended every day and in less than a week I could sleep well. The pains went away little by little and the swelling came down. Now I also eat well, and I feel better and better.
Dr. Carriel explains some more details:
Mrs. Lourdes brought me her medical history with all the exams performed. She was on the verge of a paralysis, because she already had rheumatic fever. Her fingers started to deform, and she suffered from a general decalcification. In one segment of an arm and in the ribs there was practically no more calcium.
The column showed -1.2 in the densitometry scale and she had intense pains, to such an extent that she could hardly get into the truck. To bend her knee, she cried and screamed heavily. She even had asked God to take her away.
Now you can see her walking.
The most serious thing was that the c-reactive protein was 110 mg. The top value is 5 mg – the maximum. That means that there was an explosion of cells. With the Homa treatment this has been gradually lowered and at this moment her c-reactive protein is 28.9.
She has now had 3 months of Homa Therapy and taking the Agnihotra ash, and she is in absolute recovery.
I also have her use a few drops of Cat's Claw essential oil for the pains.
She has a traditional cattle farm, using natural fodder, without concentrates, and she provides us with the dried cow dung for the Homa Fires.
From Shree Vasant's Teachings
On Love
Everlasting Love can only come through the Divine. All earthly love merely tries to imitate it. This earthly love is not the goal. It is NOT THAT.
On Attractions Between People
In life there are many normal attractions between people. Take, for example, physical attraction. If the mind is not clear and disciplined, then immediately it will respond to the attraction–and the body follows. The attraction may last a shorter time or a longer time, but what is behind it? One must have a little more control over the mind, not allowing it to go from one sense object to the next. In human affairs this can be costly to one's own spiritual development and much more. The Divine has knowledge of what it is you need and one has to have stronger faith, intensify devotion, work hard on one's own spiritual development and surrender. This is not a path for ascetics. It is a householders' path. When two souls meet who are directly guided to come together, in marriage for example, it is not the same as physical attraction, sexual desire and fulfillment of such desires. In fact, when one is like a moth to a flame, going from one to the next in search of the light, one may miss the one whom he is truly to be with. So the lesson is not to give any energy to these desires; keep the mind affirming the holy and allow the Divine to arrange your life for you. Have more faith. One can work out Karma. One can rise much above the Karma through practice of Yajnya daily.
On Fear and Judgment
Above all in life, have no fear, no judgment. This puts to rest the action/reaction continuous wheel of Karma. There is no 'yes', no 'no.' No matter of opinion. IT ONLY IS. Rise above these likes and dislikes.
On Humility
Whatever be your lot in life, be humble. The soul is full of love. Ego resists this Divine Love. It is a process of surrender from deep within you. Let go. Let go. The Divine will catch you.
You have that humility. It is the flip-side, the opposite side of arrogance, just as sorrow and joy. That humility needs only some nurturing and very quickly it grows. Do not feel the arrogance. Do not concentrate on it, but whenever possible on a conscious level, practice humility. Humility, once nurtured in proper environment, boosted by Yajnya energy, is very quick to grow. Then, if you develop this humility you are able to see goodness in yourself and others. Then you can truly love others.
On Higher Awareness
When you develop a higher awareness, you need to move further, move higher to the stage where you no longer perceive others' weaknesses as faults. You simply see them, accept the person as he is and give LOVE without judgment. At the next stage you do not feel even the need or impulse  to judge another. But that stage is reached with a little effort and by Grace. You see the other person, you have compassion without 'reason.' But still further, that is still higher, is when you no longer perceive the other person as the 'other'. It is then that you perceive only that oneness with all beings and that is DIVINE LIGHT that dawns then.
Practice Agnihotra for Protection
PRACTICE AGNIHOTRA HOMA TO HARMONIZE THE ENERGY CYCLE OF THE PLANET. THIS WILL HELP REDUCE THE FORCE OF DESTRUCTION. PRACTICE OF AGNIHOTRA HOMA CREATES A RING OF PROTECTION AROUND YOU.
Fivefold Path for Happy Living
1. Yajnya
HOMA Therapy is the science of purification of the atmosphere through the agency of FIRE. AGNIHOTRA HOMA (YAJNYA) is the basic HOMA. It is tuned to the biorhythm of sunrise/sunset and gives nutrients to the plant kingdom, removes diseases in a certain area and removes tension on the mind. This is the basic process in the science of medicine, agriculture, climate engineering and interplanetary communication.
2. Daan
Sharing of your assets in a spirit of humility. This corrects imbalance in financial matters and creates non-attachment to worldly possessions.
3. Tapa
Self-discipline of body and mind. This is conducive to a change in attitudes of mind and body. It results in a harmonious state of mind.
4. Karma
"You reap as you sow." Always practicing good Karma (actions) diminishes the burden of negative Karma and one begins to invest in his own future. This means that what you do today will bring its fruits. Sowing seeds of love and kindness will bless my garden with plenty of love. Do Karma for self-purification.
5. Swadhyaya
Practice Swadhyaya (Self-study) for liberation. Who am I? Why am I here? My work on this planet is to learn to react with total LOVE with each opportunity given to me.
This is the Fivefold Path for happy living on the planet. By practicing the Fivefold Path you become better members of your society, group, religion, community, etc.
Publisher: Fivefold Path Inc.
Parama Dham (House of Almighty Father), 278 N. White Oak Dr., Madison, VA 22727 USA
Editor: Lisa Powers
Published seven times yearly.
Please direct all Satsang correspondence to the Editor.
Opinions expressed by contributors are not necessarily those of Satsang.
ISSN 0735-1321