News from the Homa Therapy Goshala, Maheshwar
Franklin Nelson, U.S.A.
On Monday, August 13, 2018, Sarvajit and I visited the Ardash Institute of Management and Science College in Dhamnod, about 18 kilometers from the Fivefold Path Mission Goshala in Maheshwar, India. We had been invited by Dr. Shailendra Sharma, Principal.
We met with beginning students and instructors. Sarvajit gave a presentation in Hindi on Agnihotra and Homa Therapy and their benefits for the environment, and the importance of being stewards, working to improve the condition of the environment by intensive tree planting and other significant acts.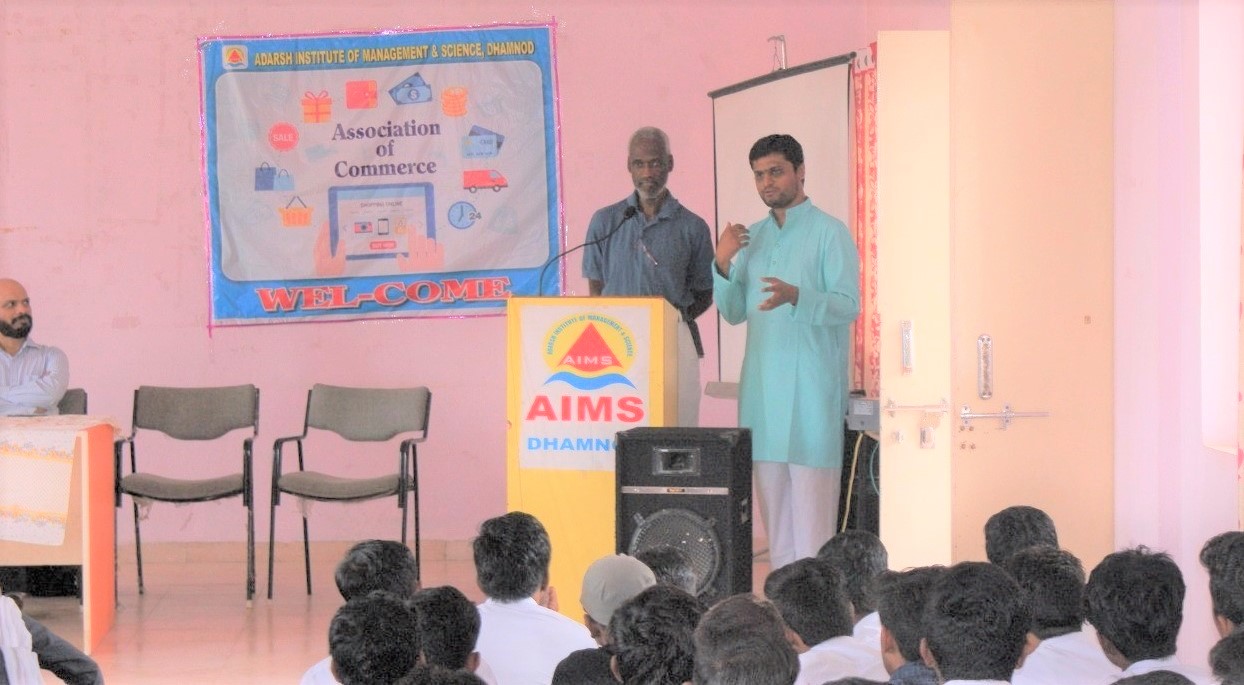 With Sarvajit translating, I reminded the students of the wonderful opportunity to have a college education and charged them to give their best to their studies and whatever they would do in life. And to always give back to help and serve others, concluding with a quote from Dr. Martin Luther King.
Dr. Sharma is a longtime Agnihotra practitioner and proponent. He has introduced numerous colleagues and acquaintances to Homa Therapy. He is an avid supporter of the work of the Goshala. Since June, he has visited the Goshala twice and brought people there for evening Agnihotra, including a professional radio personality and a naturopathic physician.
Dr. Sharma has also conducted various studies of Agnihotra's effectiveness, including experiments conducted with Dr. Ulrich Berk, on the effectiveness of Agnihotra Ash in purifying water.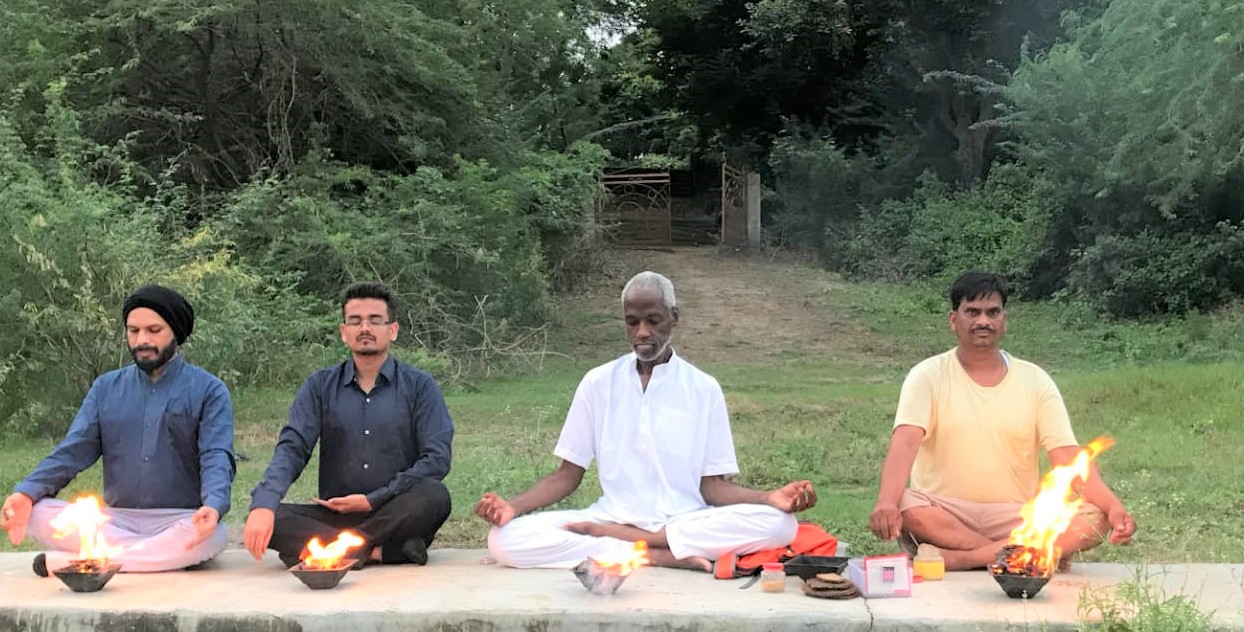 Sarvajit, Rajesh of the Goshala staff and I recently performed evening Agnihotra with three visitors at the Goshala. One was with the electricity board, which was instrumental in expediting the process of seeing that the Goshala received 24-hour electric service. The older man was a retired journalist. The youngest has his own solar installation company and was brought along to discuss the possibility of bringing solar power to the Goshala.