Homa Therapy Teacher Certification Training in Baltimore
Ed.
A Homa Therapy Teacher Certification Training was held at The Resonance Point in Baltimore, Maryland, U.S.A. from Thursday, June 28th to July 1st. This was the first certification training to be given in North America.
Some participants were taking the course in order to become certified Homa Therapy teachers, qualified to take Homa Therapy to the public. Others were attending in order to expand their knowledge and improve their own practice of Homa Therapy. Participants were mostly members of the Baltimore/Madison Homa Community, with the exception of  Andy Toepel, an Agnihotri who regularly travels to Japan to share Agnihotra and Homa Therapy information in the wake of the Fukushima disaster.
The program featured a number of presenters. Tom Couto and Lisa Powers taught Agnihotra, Homa Therapy, Fivefold Path, and how to teach. Taylor Logsdon, of the Baltimore Homa Community's Ancient Acres Homa Farm, spoke on Homa Farming. From Poland, Dr. Ulrich Berk joined in by Skype and shared the latest information on Agnihotra and scientific research. Ann Couto gave a presentation on Agnihotra Ash remedies, including hands-on demonstrations, samples, and ways to include herbs with ash preparations. Dr. Henry Gregory covered Mind Training, Homa Psychotherapy, and the Homa Therapy Drug/Alcohol Deaddiction Program.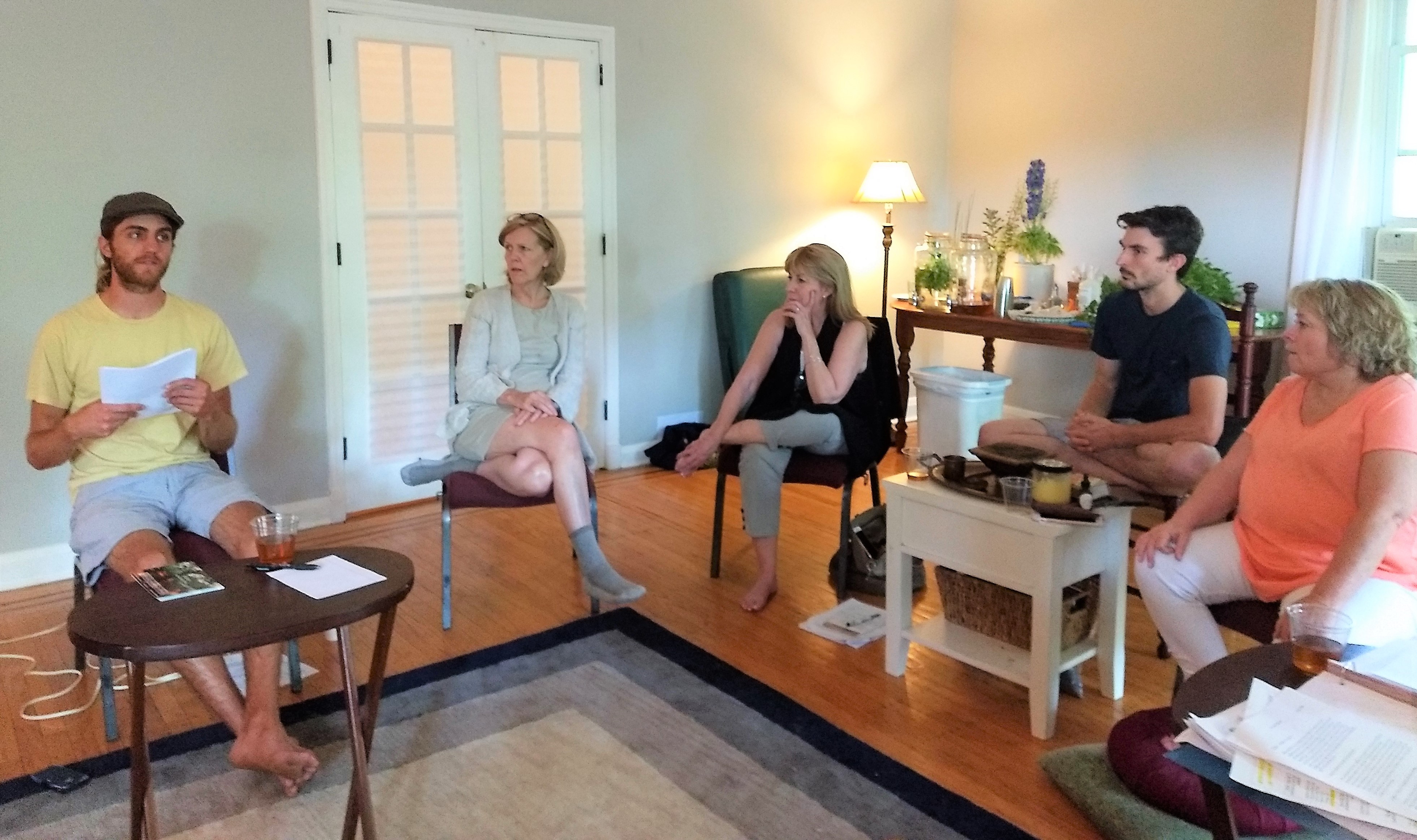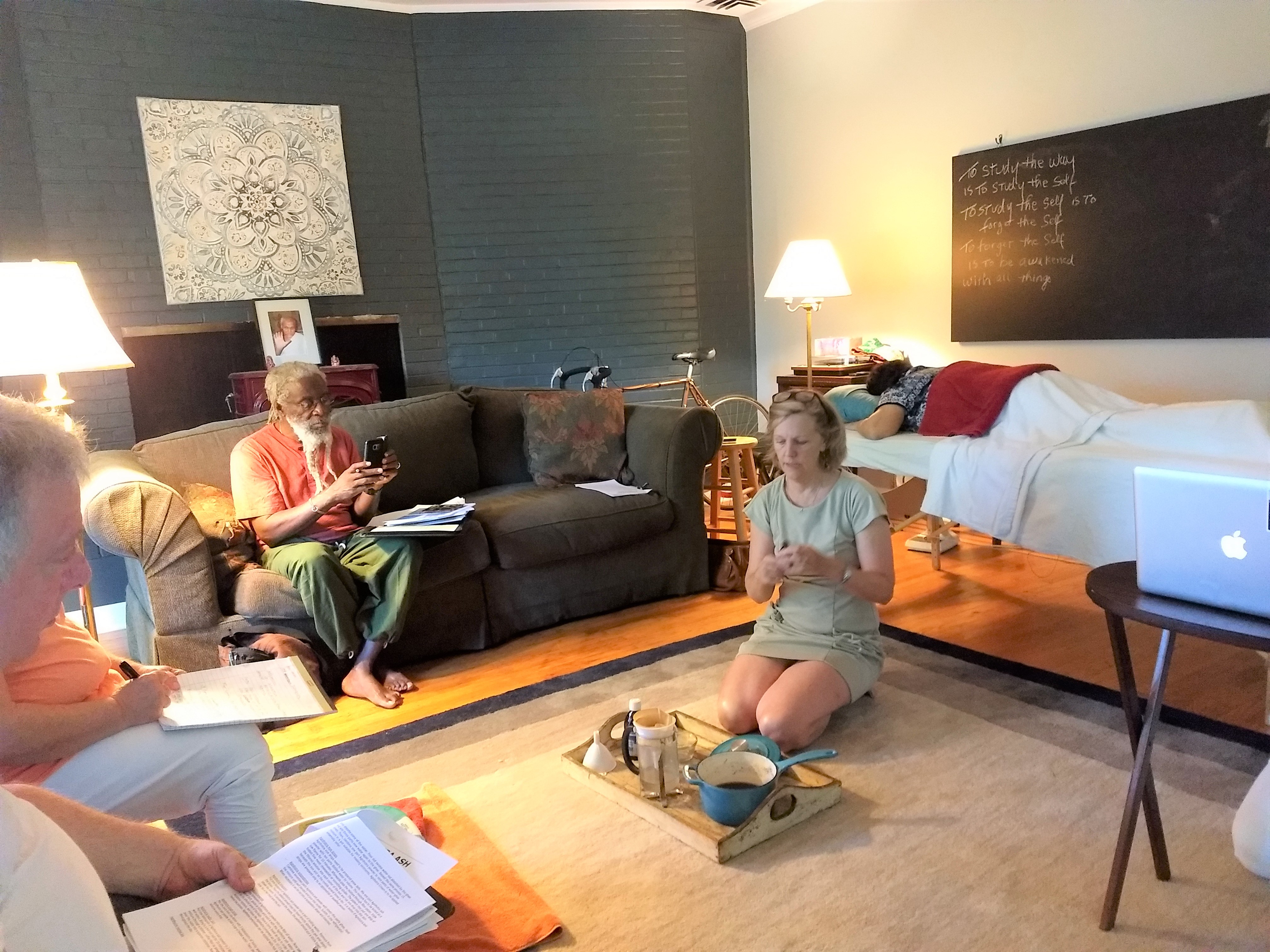 Although most of the attendees were longtime Agnihotra practitioners, everyone said that they had learned something new from the program, or corrected long-held misconceptions. (One common mistake was offerings being made during or before saying "SWAHA" instead of afterwards. The offerings for ALL Yajnyas that we teach are made after the word "SWAHA". Another common error was incorrect performance of Vyahruti Homa.) Some participants who had learned Agnihotra years ago were brought up to date with new information and research. The program also gave presenters the chance to confer with other certified teachers and double-check their information.
Great emphasis was placed on correct performance of Agnihotra, especially that Agnihotra should be done at the exact time given on the timesheet or accurate computer program.
The schedule was jam-packed, punctuated by Homa fires throughout the day.  It was no small feat to summarize the teachings of Agnihotra and Homa Therapy in just a few days. After hours of intense discussions, lunch and snack breaks helped keep the group fueled and energized, featuring delicious vegetarian food prepared by Ann and Tom Couto and Patricia Norton.
Heartfelt thanks to Tom and Ann Couto and Baltimore Homa Community for hosting this event.